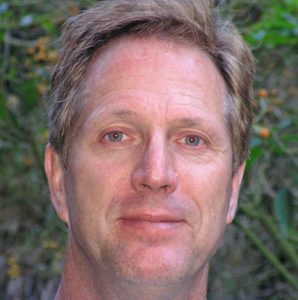 "If anything is sacred – the human body is sacred"
Michael Mitchell has been licensed as a Health Practitioner since 2001. Before that Michael was licensed as a C.M.T. – certified massage Therapist (1996). In 1994 Michael began to study Rolfing and became certified in Structural Integration in 2001. Michael also has a passion for the study of movement and posture since 1999.
His greatest enjoyment though is working "one on one" with clients and seeing how their health improves as they remove blocks and tension. This is a rewarding practice: helping others move into their process by "letting go" of old patterns and habits.
Michael has studied with recognized teachers from around the world.
• Joseph Heller – Founder of Hellerwork, and the first president of the Rolf Institute.
• Thomas Myers – Author of anatomy trains, and president of Kinesis Myofascial Integration.
• Robert Holden – Psychologist and Author, and known as Britains foremost expert on happiness.
• Robert Fisher – Psychologist and Author, instructor Hakomi Institute.
• Sherwood "Woody" Fulmor – Advanced Rolfer and Mentor.
• Esalen Institute – Big Sur, California, Psychology and Bodywork.
• Guild for Structural Integration – Boulder, Colorado.
• University of Washington Medical School (Anatomy) – Seattle Washington.
Integration

is the act of bringing things together that were isolated or ignored. Guiding components and segments of the body into a single system that functions as one.
Essential, smooth, flowing – seamless coordination.
Integrity: Uprightness, Wholeness, Courage, Consciousness.
Rolfing San Diego, Rolfing, rolfing carlsbad, body solutions 101, Michael Mitchell H.H.P., Advanced Rolfer, Anatomy trains, Esalen, Guild for structural integration, Hakomi, Hellerwork, Holistic health practitioner, Kinesis myofascial integration,

3798 Manchester Ave  (North East Barn Studio)   Encinitas    92024    (760) 715-2122